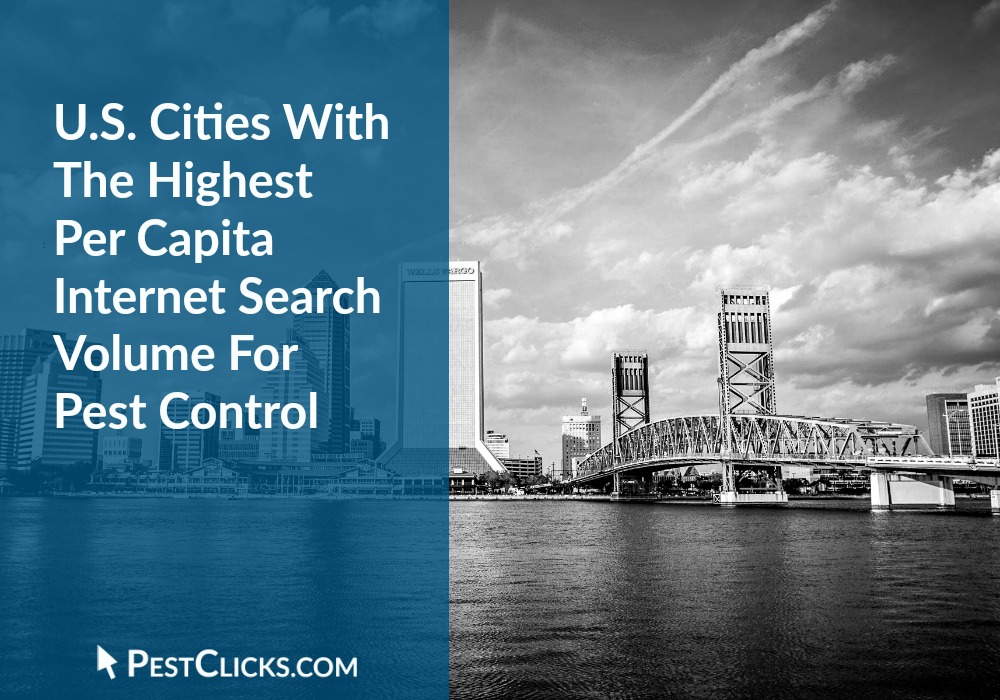 In this post, we view the top ten U.S. cities by per capita internet search volume for pest control.
Texas
There are few surprises in the top ten. As expected, Texas makes a good showing, with Austin (#3), Houston (#8), and San Antonio (#9).
Florida
Little surprise that Florida takes three of the top five spots. Not only does Jacksonville (#1), Orlando (#4), and Tampa (#5) have a lot of bugs, they are also good sized metros, so they're probably near the top of the list for "Total Demand" in addition to "Per Capita Demand".
Jacksonville a Clear Winner
I have a few theories for why Jacksonville is so far ahead of the pack. Termites is among those theories. I'd love to hear from any Jacksonites (is that what you call yourselves?) on your thoughts of what makes Jacksonville a near outlier.
The Top 10 (With Relative Search Volume)

We Want To Know Your Thoughts
What are your thoughts? Any surprises on the list? Is there anyone missing? Share this post with your thoughts on social media.